Car Servicing & Repairs, MOTs, Diagnostics
Car Servicing:
In order to keep your can running well and prevent any forseeable problems with safety or driving, your car will need regular servicing. This maintenance process is recommended annually to ensure general continued operation and function of the vehicle as it undergoes inevitable wear and tear.
At BLS customers can opt for a basic or major service:
Basic service: includes engine oil and filter change, checking all lights and wipers, check and top up of various fluid levels (brake, antifreeze, powersteering, screen-wash), tyres, suspension, exhaust and visual inspections of engine and underside components of vehicle.
Major service: same as above, but with all filters changed.
Gold service: same as major service but with brakes stripped, cleaned, greased and refitted (front and rear), with brake fluid change (rather than top up), wheel bolts and hubs cleaned and greased, door locks and hinges lubricated.
Prices depend on make/model, please call on 01522 531529 to enquire.
For cars in good condition, servicing costs may be kept to a minimum by alternating between basic and major services, with Gold servicing undertaken when recommended by ourselves.
Car repairs:
At BLS, customers can be confident that all repair work is carried out with great care and in a timely manner. The range of repair work carried out over the years has been extensive, so you can trust BLS to fix your car! Common repair work requested includes brakes, clutches and exhausts. The cost of such work varies depending on pricing of any parts required, and time spent repairing the vehicle, but all efforts are made to provide customers with a clear and honest approximation of costs before commencing work. This allows you to decide whether you want the work doing, when, etc.
Car diagnostics:
Involves a wide range of assessments and tests which help identify what is wrong with a vehicle, based on the problem presented. These may be physical checks or complex analysis using specialised software. Problems presenting may range from the car not starting, to loss of power, or warning lights on the dashboard. Here is a simple explanation of the different warnings that modern cars are able to communicate to drivers. Please click the relevant tab below to view.
This usually lights up temporarily when the ignition is turned on, but should not remain illuminated once the car has started. If this light is on or flashing whilst you are driving, there may be a fault within the management system of the engine and this needs professional attention in good time, as matters can become increasingly serious and costly!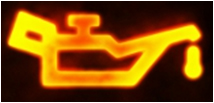 This usually lights up temporarily when starting your car. If it remains illuminated once the car has started, check your oil using the built in dipstick. A low level can be resolved easily by yourself by topping up with more engine oil (be careful not to overfill). If the oil level is within the upper and lower limits indicated on the dipstick, this may indicate a problem with the oil pressure within the engine and again requires professional attention.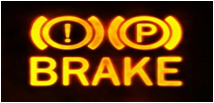 This lights up when the handbrake is applied. If it illuminates after the handbrake has been released, it is indicating that the brake fluid levels are low. This needs topping up before driving any further to allow the brakes to work effectively.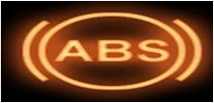 If this lights up whilst driving, seek urgent professional attention. This light may indicate a range of different faults within the anti-lock braking system.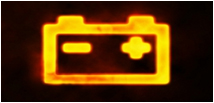 This lights up temporarily when the ignition is turned on, but should turn off once the engine has started. In the most common scenario for this warning light, the car starts but the warning light remains on. This indicates that the battery is not being charged by the alternator, this may be for a number of reasons and needs professional assessment.
MOTs:
Annual MOT tests are a legal requirement for all vehicles that are aged three years or older, in order to ensure the vehicle continues to meet the legal safety and environmental standards of the UK. The MOT assessment is governed by VOSA (Vehicle & Operator Services Agency).
A standardised list of important checks are undertaken to establish whether the vehicle meets the legal requirements. This includes checking of car tyres, seatbelts, warning lights and headlights, but does not consider the condition of the engine, clutch or gearbox.
Customers can watch their car being tested (from a designated viewing area) but are not allowed to interrupt the tester.
Upon completion, all MOT testing results are entered on to a secure central database. An MOT pass certificate or notification of failure is then produced. MOT certificates provide receipt for the test and show the information held on the database, as well as advisory notes for any MOT related repairs recommended for the vehicle.
Further official information regarding MOT testing can be found at the following address: http://www.direct.gov.uk
At BLS, we are authorised by VOSA to undertake MOT tests on cars and light commercial vehicles.
Car MOTs have no retest fee within 5 working days